The LRTA is offering an opportunity to all BCRTA members who are interested in "going places and doing things". It is always more fun and often less money to have one or more friends share in an activity whether it be going to the movies, sharing a cruise ship cabin, touring, or planning an adventure. Fall is coming and there are so many roads to travel and events to attend.
_________________________________________________________________________________________________________________________________
 Let's Go Spring Adventure
On a beautiful, sunny, March 11th, a bus load of enthusiastic adventurers set off from Langley on an "Enjoy the Adventure" Mystery Tour Day Trip.
Where are we going?  What will we see?  Where is lunch?  To answer those questions our Enjoy leader, Troy, gave clues before setting off to each location.  Prizes were given to those who successfully answered the questions. 
Four prizes were given- the most treasured was a $100 voucher for a future Enjoy tour.
by Judy de Vries, LRTA Member at Large.

Our first stop was the Irving House built by Captain Irving who made his fortune transporting people and goods up and down the west coast around the Gold Rush .  
The Irving House is a heritage site residing in New Westminster. It is a one and a half storey tall building which is known to be the oldest house in the Lower Mainland that is still completely intact. It is located at the corner of Royal Avenue and Merivale Street in its original location.  This house had only one owner- the Irving Family and many of the original relics were on display.  
Our second stop was Granville Island where we visited two establishments.  We sampled Saki at the Artisans Saki brewery.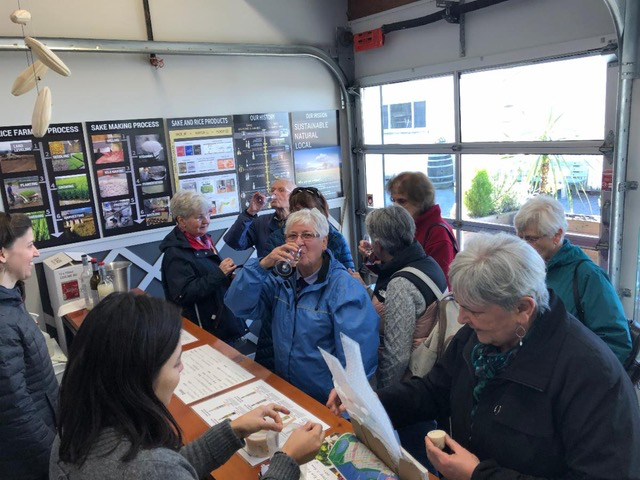 We also saw a broom making demonstration at the Granville Island Broom Company.
Our adventure continued as we headed off to English Bay for a delicious lunch at the Sylvia Hotel as well as a splendid view of English Bay.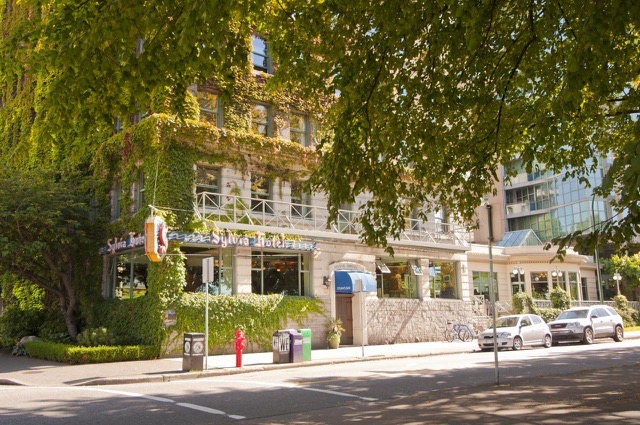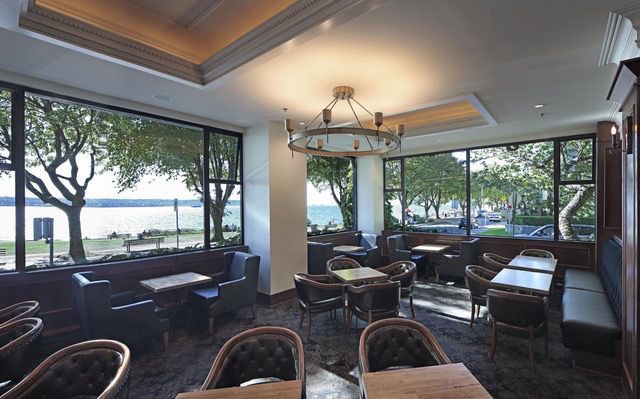 Our final mystery visit took us to Harbour Centre where we took the glass elevator up to the observatory which offered a
360 degree view of Vancouver and beyond.
Our mystery tour was no longer a mystery but a wonderful memory which will have to sustain us 
until we can once more offer Let's Go adventures to LRTA members and their friends.